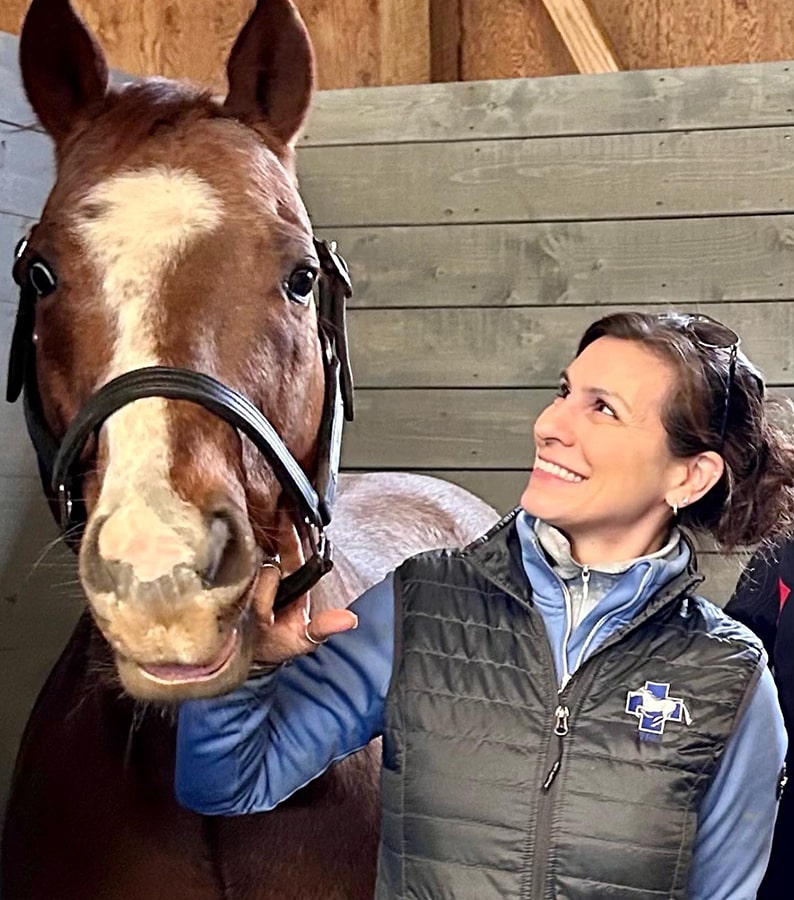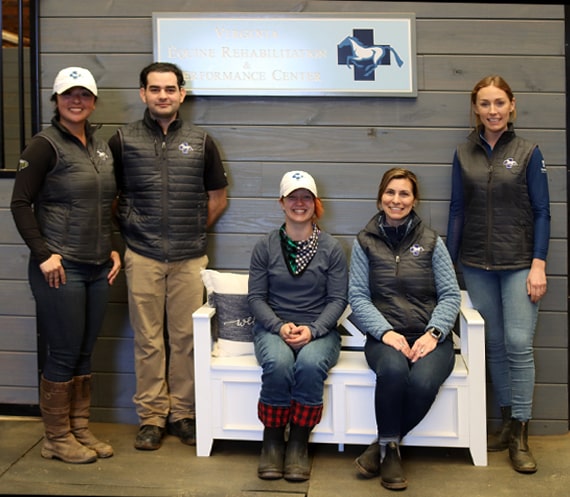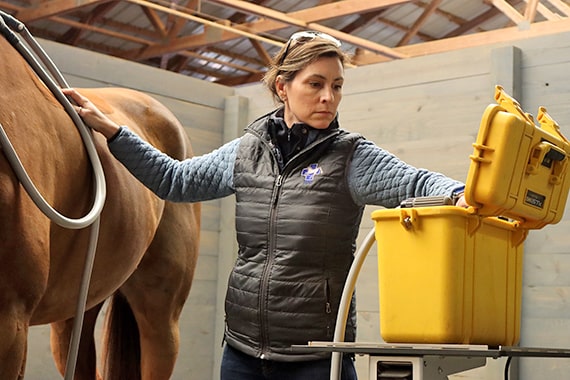 Drs. Chad and Stephanie Davis have been practicing as equine sports medicine veterinarians in Northern Virginia for almost 15 years.
Dr. Stephanie aka "Dr. Steph" grew up in Indiana as an avid eventer. She continued her eventing career while in college, attending Indiana University and Otterbein College in Ohio and competing her mare, "Sweet Music," through the two star level. After graduating in 2002 with dual majors in Molecular Biology and Equine Pre-Veterinary Sciences, she worked as a phlebotomist (in a human hospital) and spent time training as a farrier's apprentice. Her experiences served her well when she went on in 2005 to attend Ross University School of Veterinary Medicine.
While in school she enjoyed traveling, including trips to India, South Africa and Thailand. She returned to the U.S. in 2007 and completed her clinical rotations at the Virginia-Maryland Regional College of Veterinary Medicine. In September of 2013, she developed and co-opened Davis Equine with her partner and husband "Dr. Chad." Ever the consummate learner, she has gone on to further her education by obtaining advanced training in acupuncture and most recently completed her certification as an equine rehabilitation practitioner (CERP). Dr. Stephanie continues with other scholastic and vocational efforts by consulting with companies like Haygain and Flexineb. While not being the serial entrepreneur and scholarly veterinarian, she finds time to still maintain and active eventing sporting life with her horse Calvin.
To fully understand "Dr. Steph" you have to look no further than her belief in family and her ability to effectively communicate with her clients, colleagues, friends and family.